Whistlestop Junction (N/HO)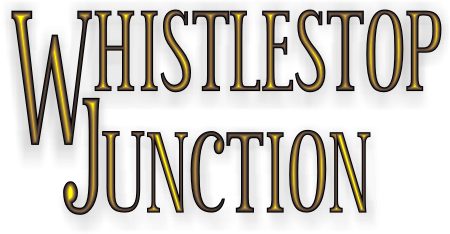 Whistlestop Junction was the first structure we ever produced to be made available through
hobby shops.  Available in both "N" & "HO" scales we wanted to make sure we were going to
take a different approach to our models, not simply do some re-hash of an American Model
Builders kit (the best known leaser kits available in stores at the time). Now, don't get us
wrong, we like AMB kits, but we figured "they" would be "them", and "we" would be "us", and
what good would honestly come of just another "copycat" company ? Even this early on we
wanted to do something special… and we did ! From the laser-cut roofing (I did the photo
in the model in one day. you can tell by the sloppy roofing job), to the etched nail holes
Bar Mills kits would have to be both different, and affordable. This station is generic, and
that is what we were looking to do.  As free-lance modelers ourselves I didn't see Bar Mills
as doing much with "prototype" oriented stuff… even to this day our structures tend to be
more "Imagineered" than "engineered". The building was a copy of one that the late
Rob Corriston did, it's fancy, but not really, and unassuming, but not really… anyway
you get the idea.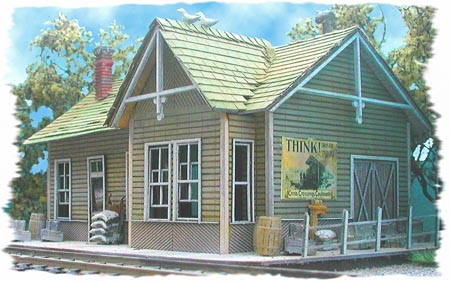 The Modeling Of Stu Elwing…. (HO SCALE)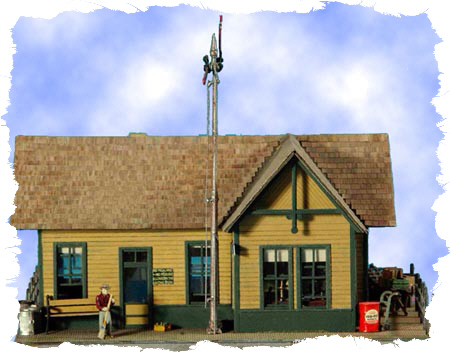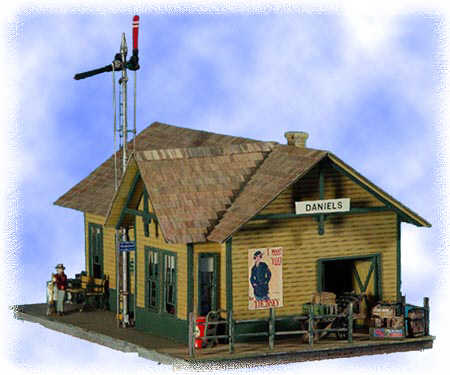 A Note From Stu…
These are the kit shingles, but I weathered them before installing. I stained them with Floquil Driftwood (from my stash!) and, after drying, lightly and sloppily stained them in a vertical direction with various cheap leftover wood stains, the hardware/paint store variety. The flashing is .002″ shim copper.