The photos below are of our sales & clinic displays at the Springfield, Ma. railroad show in January of 2011.  While we don't always show-up with such a large entourage if you happen to run into us at one of these "special" events we hope uyou'll stop by and say "hello" !
ABOUT SPRINGFIELD
As usual, an truly great show.  We took some photos of the Bar Mills clinic and model displays which we've posted below.  Special thanks to clinicians Clark Kooning, Bill Brown, Mike Tylick & Jack Ellis for all of their efforts in providing our modeling friends with some entertaining and useful information on how to build scale structures !
An Interview With Art At The 2011 Show…
(Left To Right)… Jake & Lenny (Lenny is our production manager, Jake is his son… our "grandson"…. Clark Kooning (the "big guy")… one of our clinicians…. Art (me)… Jack Ellis (clinician & Bar Mills staffer)… "Diamond Jim" Mooney (the best engineer in the hobby)… and "Nancy" (my wife and co-owner of Bar Mills Scale Models)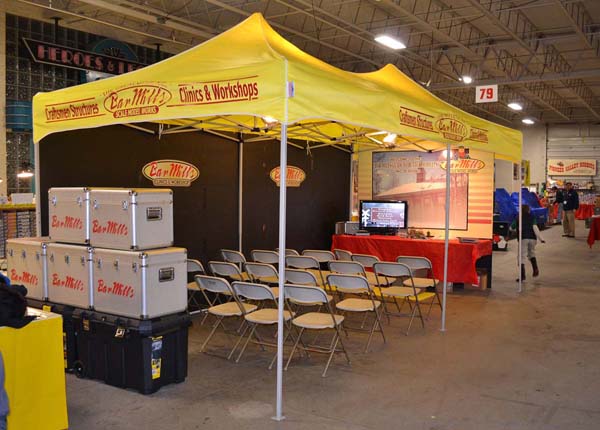 The Bar Mills Clinic Area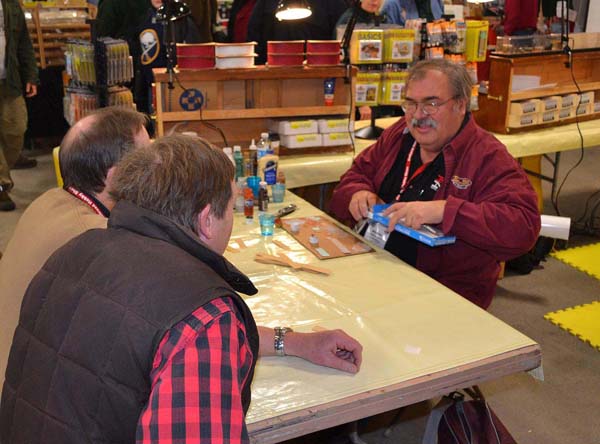 Master modeler Mike Tylick giving a hands-on one-on-one clinic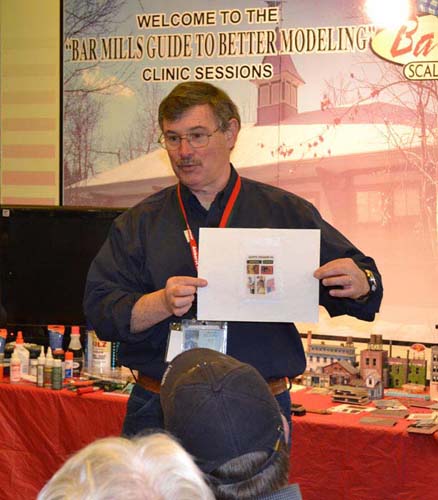 Jack Ellis giving one of his premier clinics in the main Bar Mills clinic tent area.
Narrow Gauge Convention, Augusta Maine

Open House Sept. 2016